It's been a little while (ok, three whole years) since I've posted to this here blog. Over that time I've done a handful of interviews, and lately those interviews have been on the topic of probably the most popular book I've worked on, Tiny T. Rex and the Impossible Hug (written by Jonathan Stutzman and illustrated by myself). So I thought I'd try to breathe a little life into my poor little blog and talk a bit about the book (now a series) and how it came to be.
Tiny T. Rex started with a name. I thought it sounded cute, it was alliterative and catchy, and it quickly brought a picture to my mind. I took out a pencil and drew a little t-rex with a big, blocky head and round eyes, with a little body and of course tiny arms. But I didn't want a single character, but a group of tiny t-rexes, tinier even than human beings. And how could I make my tiny little t-rexes EVEN cuter? Tiny backpacks! And what could they be doing? Parachuting from the sky, of course! So the initial image was a group of tiny t-rexes, with tiny backpacks, parachuting from the sky. I added a boy and a dog (I love dogs) to create a surreal and sweet little scene.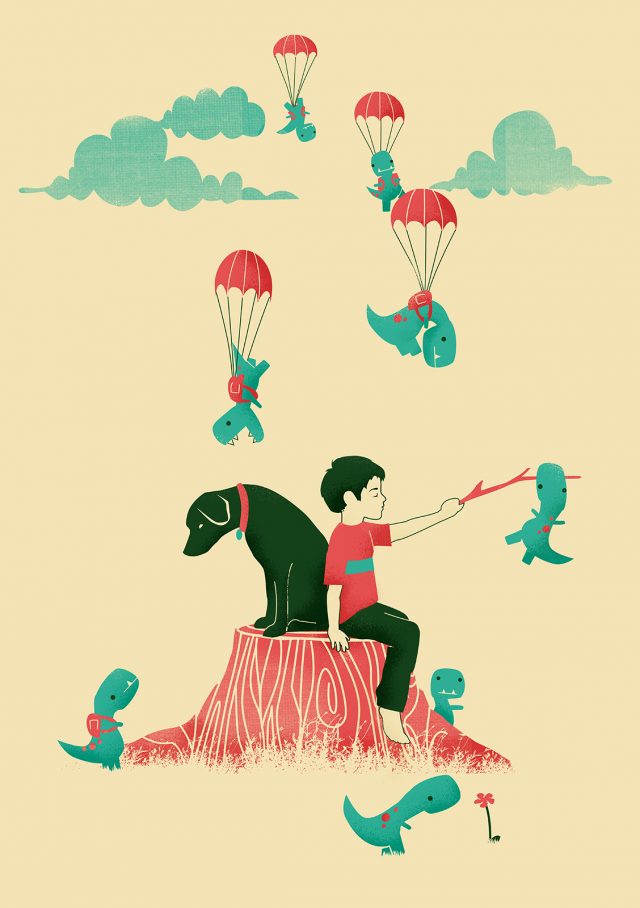 From there I decided to focus on the character itself. I imagined the tiny t-rex playing with a ball, and due to his tiny stature the ball appears quite large, almost bigger than himself. I doodled some fun little studies of the t-rex playing with his oversized ball and made it into a pattern.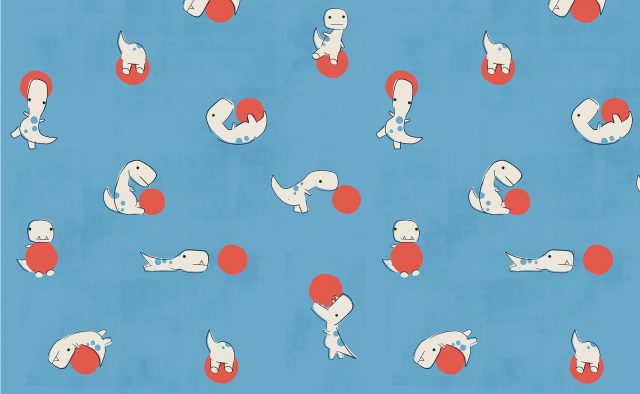 After those initial two images I set aside the character while I worked on illustrating picture books. I did find time to create an image with an adult t-rex that I called "T-rex and His Basketful of Weiner Dogs". Because a t-rex and wiener dogs just seem to go hand in hand, right? I mean who hasn't imagined a t-rex out for a walk, toting his wiener dogs in their own little basket?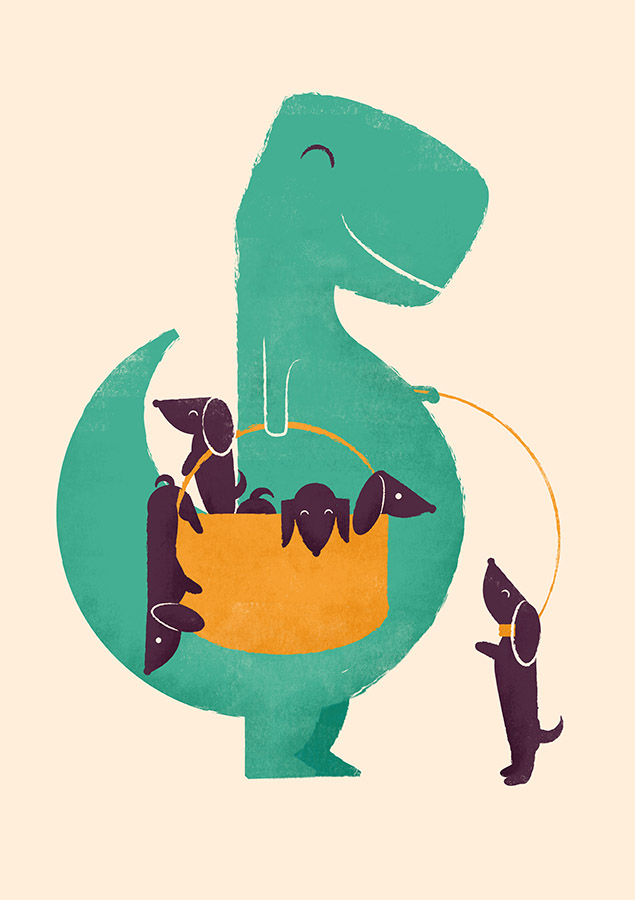 I posted the tiny images along with the t-rex and wiener dog illustration to the internet and people seemed to really love them. I have a fantastic agent who represents me and my work, so I approached her and said "hey, I think this cute little dude would make a great picture book character". Her response? "He's adorable!" We both decided to move forward and try to bring Tiny to life. I mocked up a book cover for her to send out to publishers.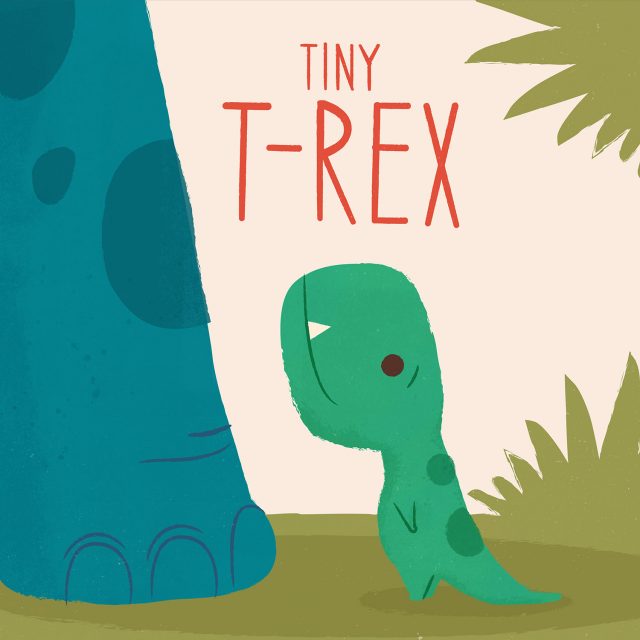 She then did all the behind the scenes work that goes into shopping a book idea around to different publishers. After months of talk between her and potential purchasers, Chronicle Books came forward looking for a character to develop into a new picture book series. She showed them Tiny and they couldn't resist and his sweet smile and big heart. But before they would commit the character needed to be developed further and a story written. So I was paired with an author, the super-talented Jonathan Stutzman. Jonathan wrote a couple of treatments for the story and Chronicle really liked both the character and the story and we signed on for two books! After a year or so of work, the first release was Tiny T. Rex and the Impossible Hug.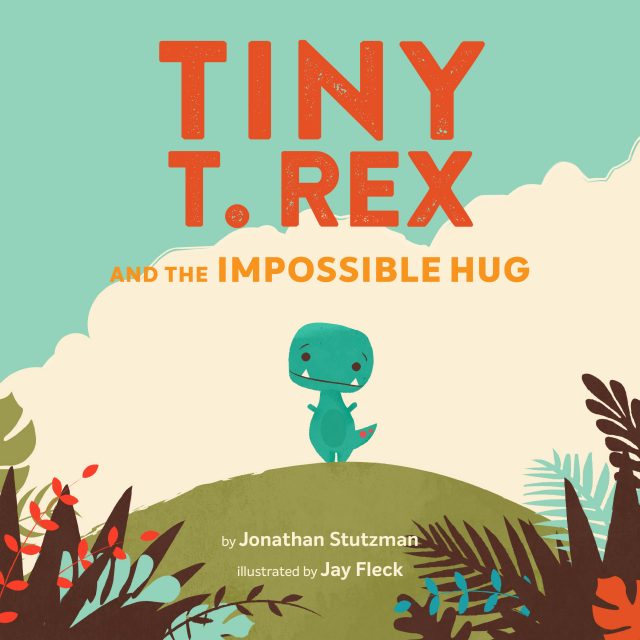 \
This was followed up with the release of Tiny T. Rex and the Very Dark Dark a year later. And Tiny T. Rex and the Perfect Valentine comes out this winter! It's been a lot of fun working on the series, and I think Jonathan and I make a great team. Hopefully we can expand on his world and continue his story. He's such a sweet little guy, how could it not?