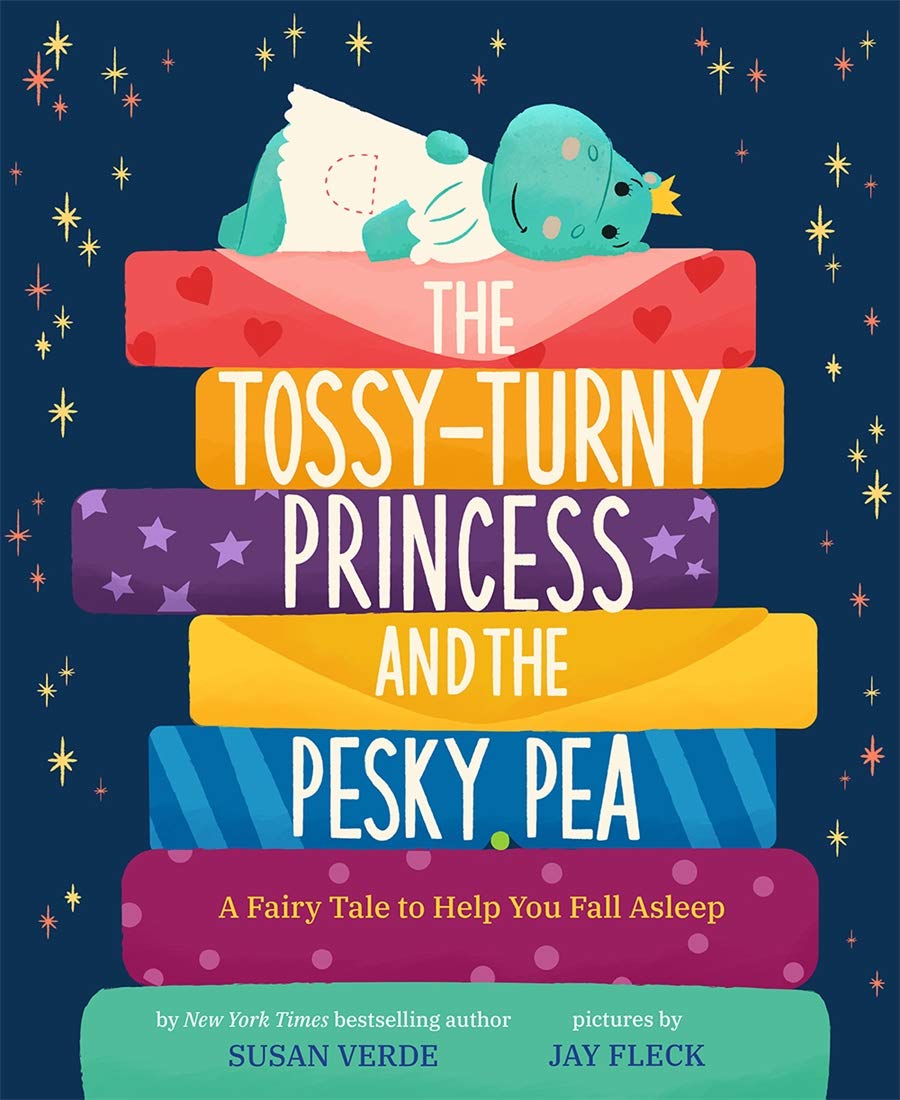 A bedtime fairy tale picture book to help the most restless of little ones fall asleep, from #1 New York Times bestselling author Susan Verde and illustrator Jay Fleck.
Once upon a time there lived a very busy princess who never had trouble falling asleep. Until one night, when a pesky pea changed all that!
Without sleep, the princess feels cranky, clumsy, and filled with worry that she'll never sleep again. Will this tossy-turny princess ever be able to calm her mind, relax her body, and finally get some rest?
Book 2 of the Feel-Good Fairy Tales series is a soothing spin on a classic fairytale giving restless little readers and listeners the tools they need to help them drift off to dreamland. Includes exercises to help you fall asleep.
PURCHASE THIS BOOK
IndieBound
Amazon
Barnes and Noble
Abrams
Reviews
"Droll, colorful cartoon illustrations feature the animal characters in distinctive attire. Kids will enjoy the illustrations." ―Kirkus Reviews
"This will be a welcome bedtime tale for the youngsters who aren't settled by just a kiss and a glass of water, and their caretakers will likely appreciate the gentle introduction to good sleep hygiene." ―Bulletin of the Center for Children's Books